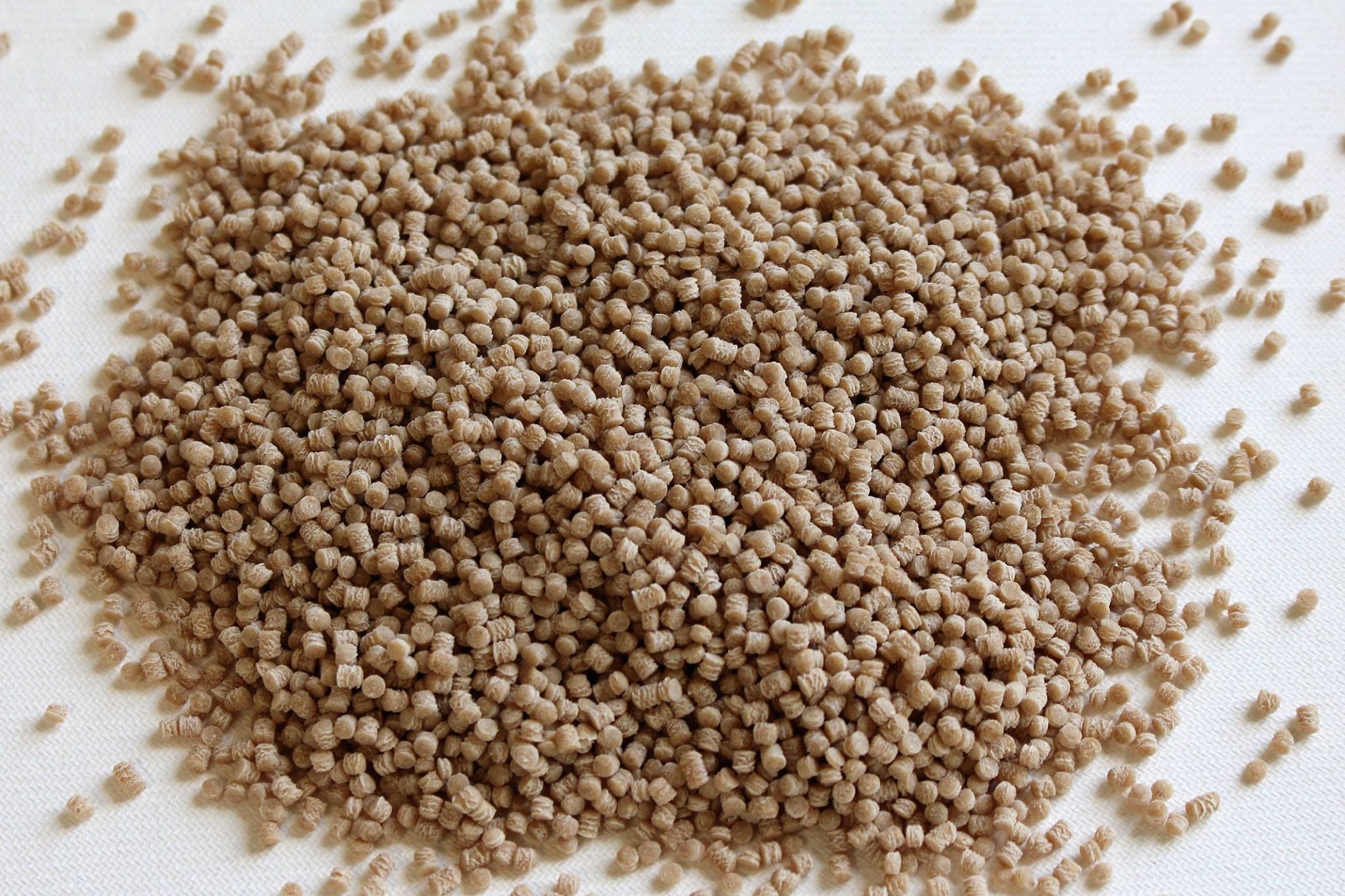 Risotto with organic pasta
Ingredients
240 g organic pasta (durum wheat) in form of pearls
80 cl of stock (chicken, vegetable, etc)
A big handful of peeled shrimps (frozen)
A big handful of mushrooms dried or fresh (ceps, morels,etc)
Olive oil
2 Shallots
2 Garlic
Vinegar of Champagne
Grated parmesan
Pepper, salt
Preparation
Melt the shallots and the garlic in a saucepan (pan or wok with flat bottom) with olive oil.
When the shallots are translucent, defreeze the vinegar.
Add organic pastes, to stir regularly with bright fire, be careful do not burn yourself !
To be noticed: pasta in the form of pearls do not become translucent like  risotto rice, but it colours.
When the pasta are coloured, add the stock in several times, then the shrimps and the mushrooms.
Stir until the stock is absorbed. Time of cooking around 11 mn.
Set the plates and dredge the preparation in grated parmesan or other cheese.
Season with salt and pepper
Your risotto is ready, have a good tasting !
Chef tricks
If possible, it would be best to use a blend of pepper like Sichuan, Campot and Jamaica pepper black or red