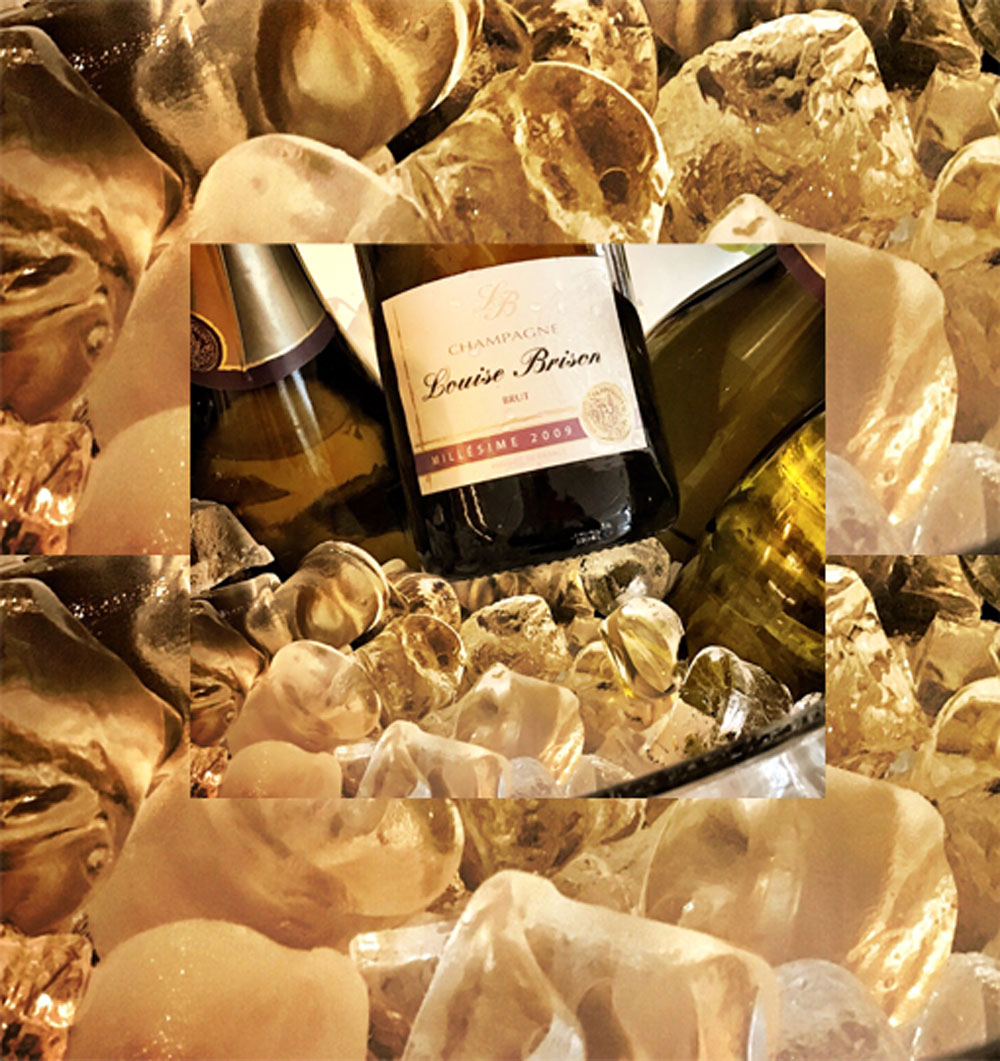 For Champagne as for wines, the temperature of tasting is very important…
The same wine will be apprecaited differently if it is served iced or cold !
Champagne must be served fresh but not iced, between 8°C and 12°C. Vintage champagne can be tasted at
a slightly higher temperature, particulary for old vintage champagne like our range of "Legend".
CHAMPAGNE BUCKET
Fill bucket with ice and water, next let your bottle chill inside during 10 to 15 minutes.
REFRIGERATOR
Put your bottle in an horizontal position in the coolest part of your refrigerator during 3 to 4 hours.
Champagne should never be in the freezer, the wine quality is compromised by excessive cold !
ICE BAG
Ideal for unexpected and unusual situations !
It is practical and easy to use, moreover it cools down more quickly than bucket champagne.
The tasting is a privileged moment, made according to your wishes !